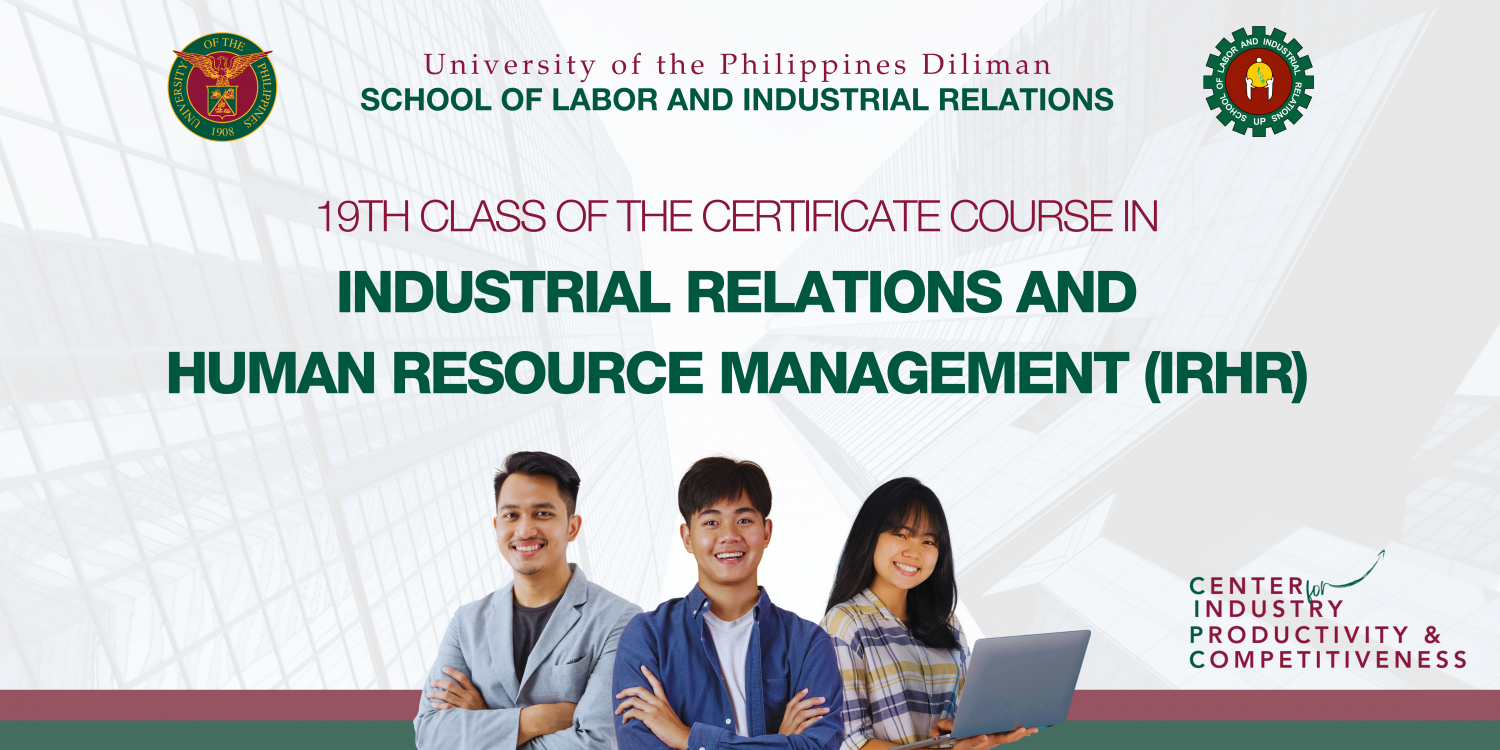 The Certificate Course in Industrial Relations (IR) and Human Resource Management (HR) is particularly tailored for IR practitioners, HR officers/executives, and from the academe seeking to enhance their skills in the field of IRHR. This online course is designed to impart core competencies in IR and HR, encompassing discussions on emerging topics influenced by the fourth industrial revolution.
The 19th class is set to take place tentatively from September 9 to December 2, 2023. Each Saturday, two sessions will be held via Zoom teleconference, from 9:00 AM to 4:00 PM (AM & PM sessions). These sessions will be guided by esteemed professors from the University of the Philippines Diliman – School of Labor and Industrial Relations (UP SOLAIR) and industry experts. The course also serves as excellent preparation for those interested in pursuing a Diploma or a Master's Degree in Industrial Relations (DipIR/MIR) at UP SOLAIR.
You can take part in the entire course and receive a certificate of completion by investing Php30,000 per participant, which includes the learning materials. Interested applicants may register at this link: http://bit.ly/regIRHR19?r=qr

This is presented by the Center for Industry Productivity and Competitiveness (CIPC) of UP SOLAIR. Feel free to email cipc.upd@up.edu.ph if you require more information.